Hardwar 6mm
Some of you may notice that Hardwar 6mm models are now available for regular sale. Yes, our Heavy Tanks are now on a stock, and may join your armored forces right now!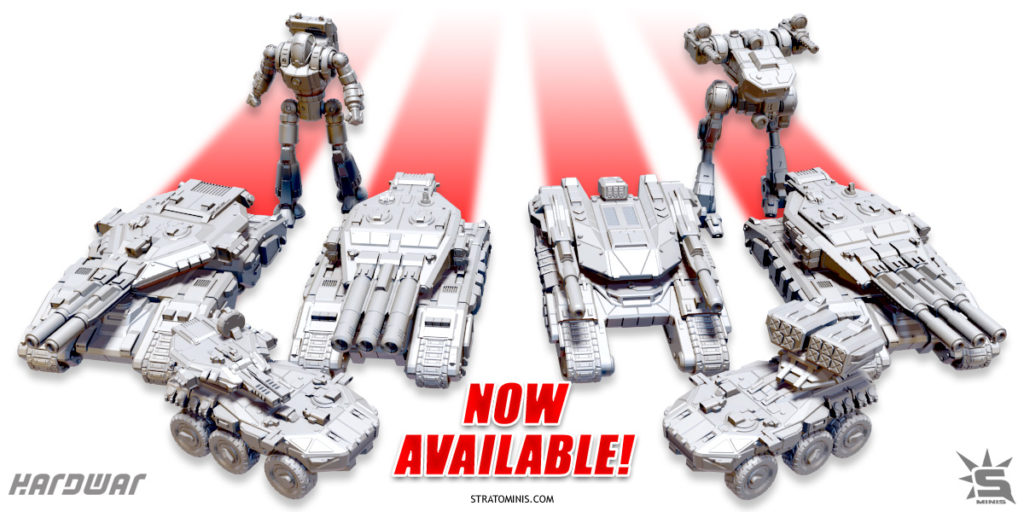 All these beasts are just one click ahead!
In addition, Boar APC is also ready for mass production in two armament version. Also, you can also grab new two hardbots. Cricket and Virgil are ready for action!
Meanwhile, you can check our Instagram account to follow us there. All the new stuff will go there every time when our Gallery gets updated. Stay tuned for more!