We are almost ready, and very soon new war gear will roll into our shop. Because we aggressively expand our offer with new wheeled and tracked units, right now we want to present machines to come, very soon.
Montgomery Medium Tank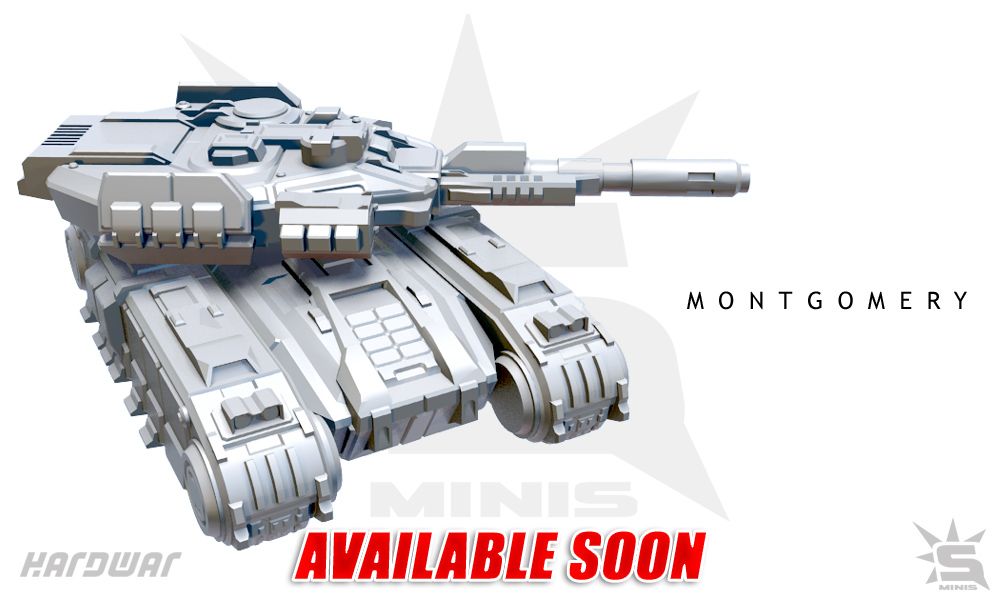 Montogomery is a versatile and multipurpose unit, 65 tons in weight, equipped with a wide range of different weapons. The main gun is, proved in many battles, 188mm cannon. In addition, Montgomery carries light laser support, along with the main gun. For longer distances, a missile launcher rack is ready for action.
Montgomery will be a good company for our Eudoros Medium Tank. Companion or adversary.
Deimos Heavy Tank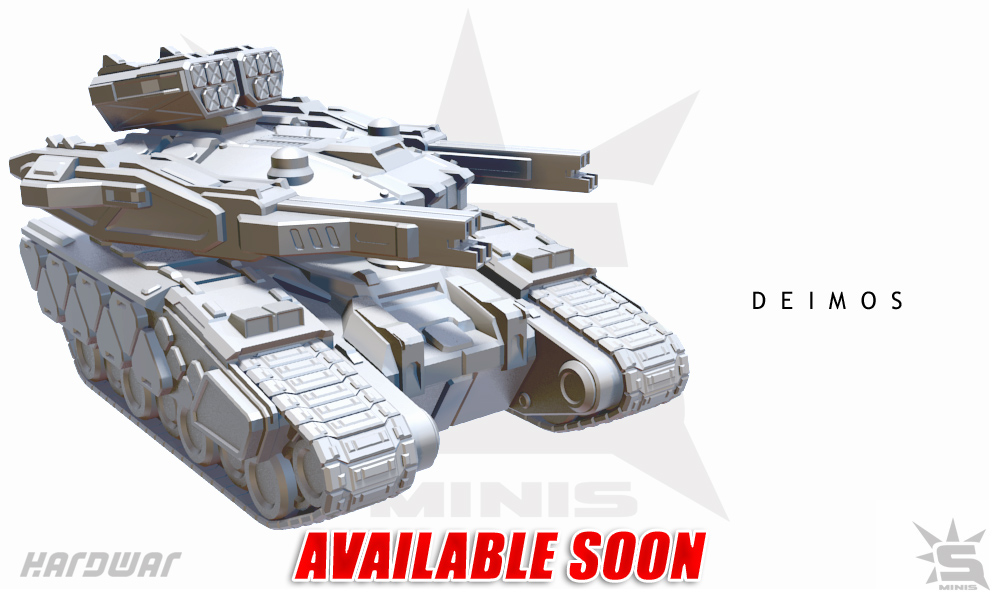 This is a real monster, 95 tons of raging steel armed with eight medium energy projectors. If that is not enough Deimos spreads fear among enemies with two heavy, long-range missile racks that provide covering fire when assaulting or moving to a new position. This unit is an ultimate battlefield solution for your army.
In case you wonder, Deimos is even bigger than Kutuzov Heavy Tank. It's taller, and the turret is more massive and much more wide.
15mm Range News
First, we are going to make these war beasts as 6mm scale minis, but dont't worry. All of you wishing for 15mm scale will get them soon. But right now we have two other models waiting to enter 15mm range.
Boar APC/IFV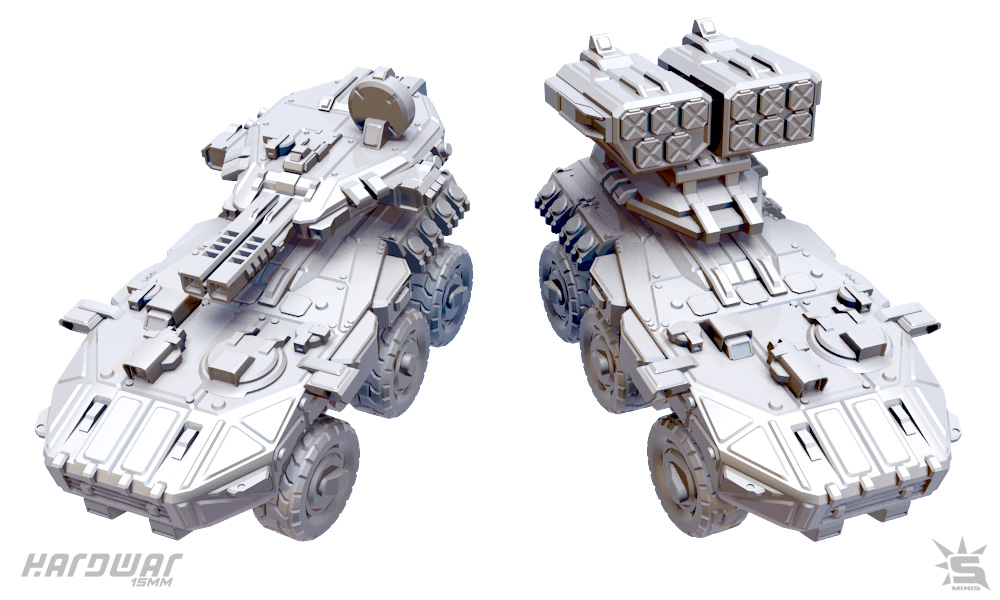 Boar is a standard issue APC unit used mostly as a scout and infantry support. She will come in both configurations, assault, and support.
Hound Raider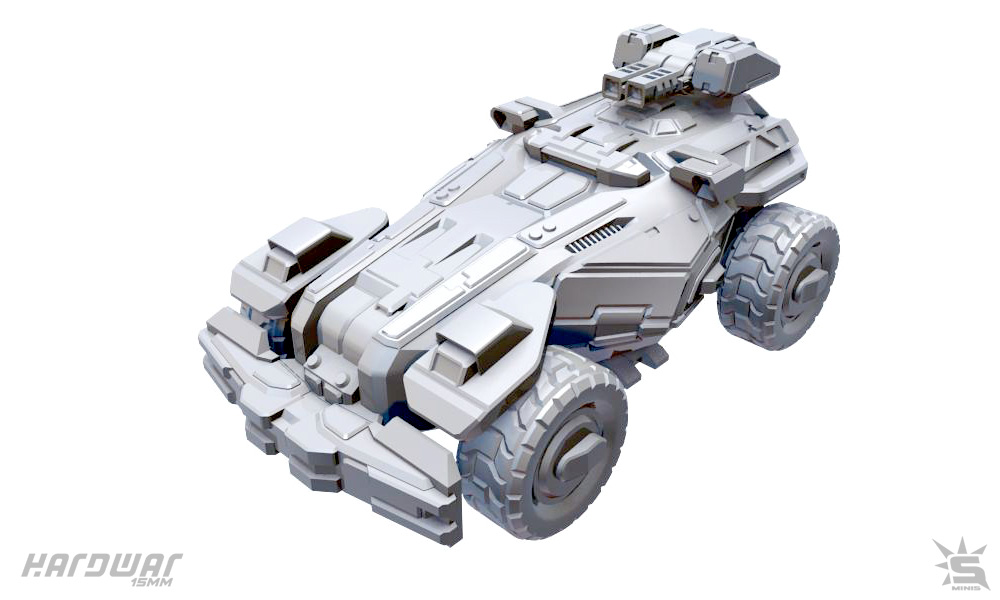 Please welcome Hound Recon Vehicle, fast and agile raider equipped with a light laser turret. This one will hit our store soon in 15mm and 6mm at the same time.
All above models are based on Stephane Chasseloup's assets, tweaked and modified by Rafal Zerych.
Stay tuned, and maybe even sign for our Newsletter.