Production is on the first sets, and they are ready for shipment!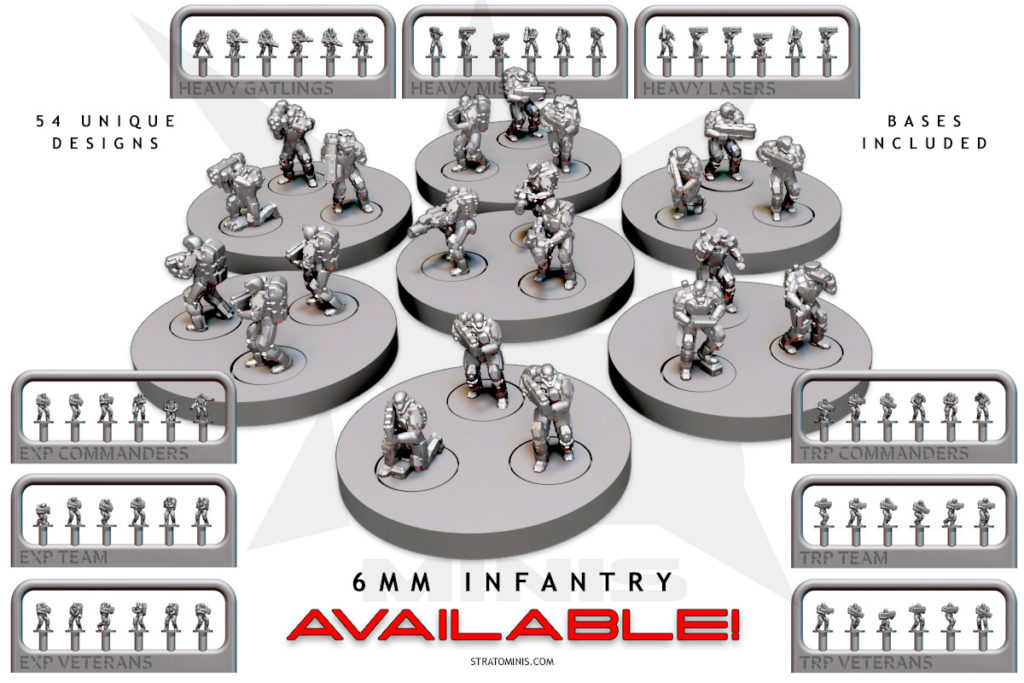 Our Friday premiere of 6 mm Stormbreaker infantry with slot bases was quite a blast, so we have started the second set of molds to speed up manufacturing!
Quick recap – each set, Shock Troopers, Expeditionary, or Heavy Support consist of 18 minis and six 20 mm slot bases (still requires glue), allowing for modular construction of six Stormbreaker units in a different configuration.
Designed primarily for Hardwar Game, Stormbreakers can be a great addition to Horizon wars and many other 6 mm scale sci-fi games. Minis are roughly 7.5 mm tall, each of the 54 currently available designs is unique, while slot bases allow for easy assembly and basing.