We hope many of you will be happy with this announcement. So far it was our unofficial policy, but let's make it known far and wide.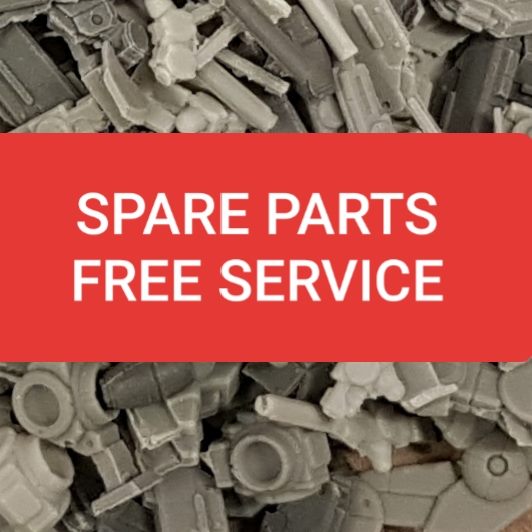 If you need an extra part for your conversion, or you will damage your mini during your tabletop battles and need parts to fix it, we will be happy to provide spare parts for free, if we have any.
Rules are simple:
This is not a guarantee, rather a gesture of goodwill towards our customers, so do not treat it as a promise.
Offer is open for our returning customers (starting from second-order).
Offer is valid for 6 mm minis of our own production only (Retro Hardbots, Hardwar 6 mm, and Stratoyager lines). Unfortunately, we rarely have spare parts for 15 mm kits, and we don't expect to have any for SitV, Independent Designs or KidsLogic.
Let us know in your order notes what part do you need. As docket with your order goes to production and assorting dept. email or messenger requests are not reliable, as they might get lost.
In some instances we might not have exact spare parts handy, so if you explain to us what is it for we may be able to find a suitable replacement.
Still, it is possible that the required part will not be in our stock, so please be understanding.
We do not put caps on the number of parts that can be requested, but please, be reasonable and do not attempt to abuse the system, we will know.
We will do our best to provide pristine parts, but if we run out of them, and "slightly used" (i.e. failcast) will be handy, we will provide those.
And do not forget to recommend our services to your friends and communities!