Description
Welcome to Razorbach Industries! This Starter Detachment Set will allow you to take control over Class 20 unit on the battlefield during Hardwar times.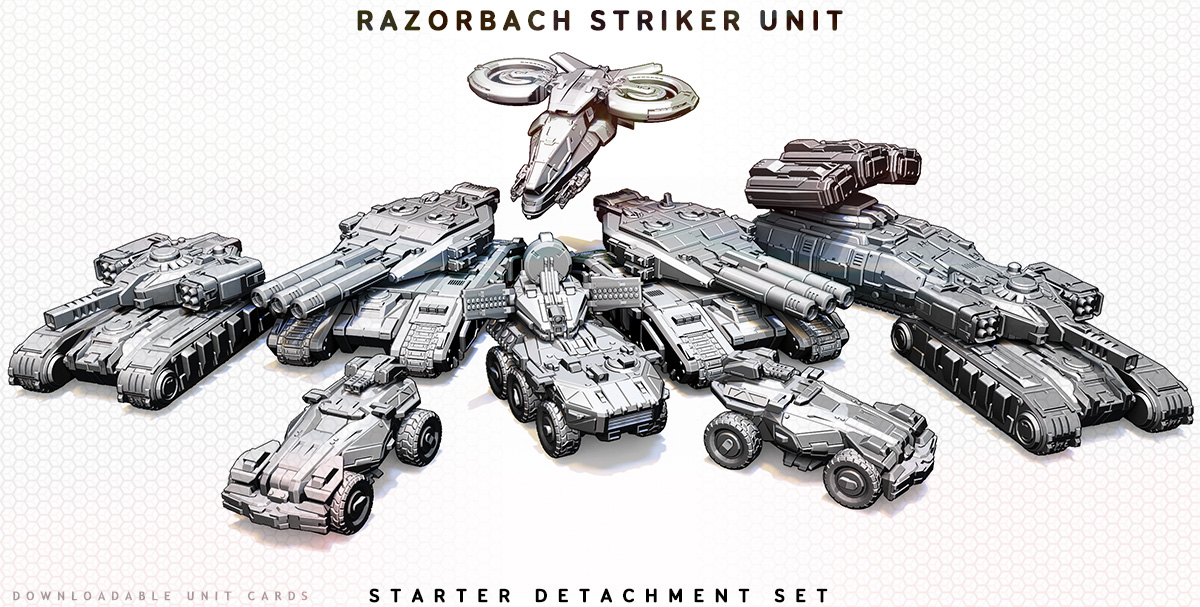 This set includes:
2x Hound
1x Hunter
2x Bullterrier
1x Boar Hacker
1x LRM Carrier
2x Brutus


Cards compilation image is prepared to be printed on a standard printer.
Image size is Letter (600DPI) when printed in 1:1 scale.