Description
Bren Scout Transport unit is a common and versatile APC that is often used by colonists on remote, harsh off-worlds, but also as a military troop transport.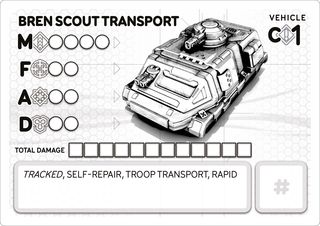 The card image is prepared to be printed on a standard printer.
Image size is 3,5″ x 2,5″ / 89mm x 63mm (600DPI) when printed in 1:1 scale.