Today we would like to share with all of you first, virgin casts of our new assets of 15mm range. All of them will roll officially in a week.
While we are working on other moulds, you could also take a look at big Cricket, that walked into our shop straight from the virgin cast. Maybe this 15mm scale hardbot is not as tall as Kriegshammer, but will serve as scout or infantry support walker.
Next 15mm model, Hound RV, looks really amazing next to the Eudoros tank, showing the scale and size of that unit. This fast and agile recon vehicle is a properer add-on to all mobile forces wanting to scout and control the battlefield.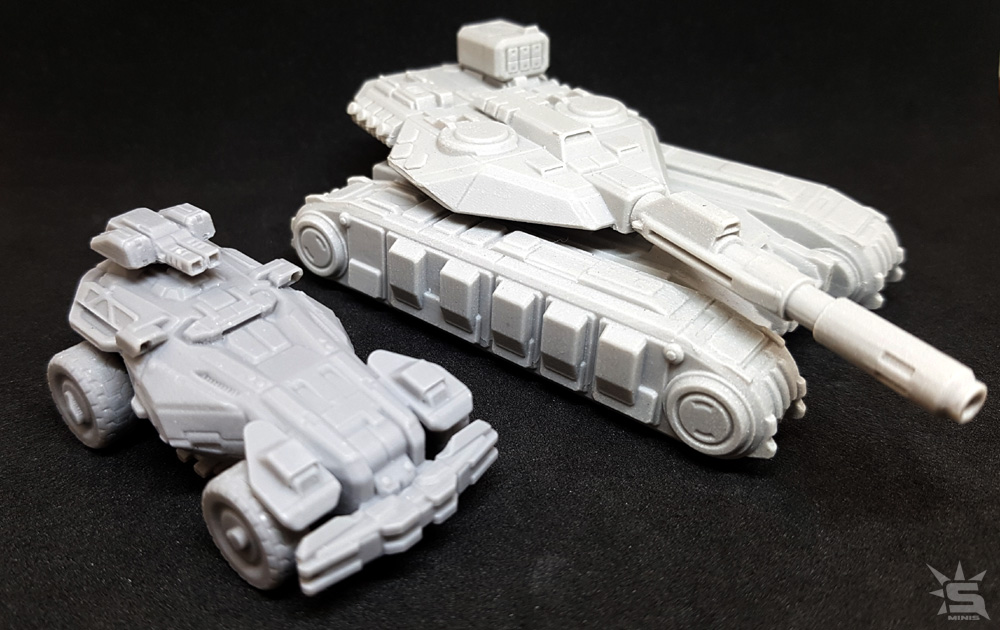 For the the next few days we will be working to fulfill all preorders, then new 15mm minis will be available right away, on-demand.