Description
Mi-224 Sapsan is a heavy and deadly looking VTOL unit. This one has a support loadout, with a full loadout of missiles.
Designed by Strato Minis Studio.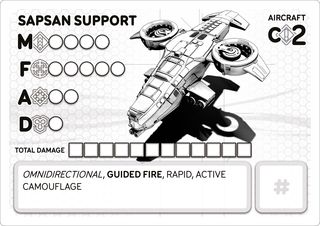 The card image is prepared to be printed on a standard printer.
Image size is 3,5″ x 2,5″ / 89mm x 63mm (600DPI) when printed in 1:1 scale.