Description
Mish-A UX "Udar" represents the direct approach to the brute force of hardbots but also a diversity of armaments. This reliable war machine is equipped with heavy and strong arms, that allow the pilot to tear other hardbots limbs along with help of long-range missiles rack to prepare the grounds before a charge. But Udar may be also gentle, and bring help to fallen friends with an additional pair of repair manipulators.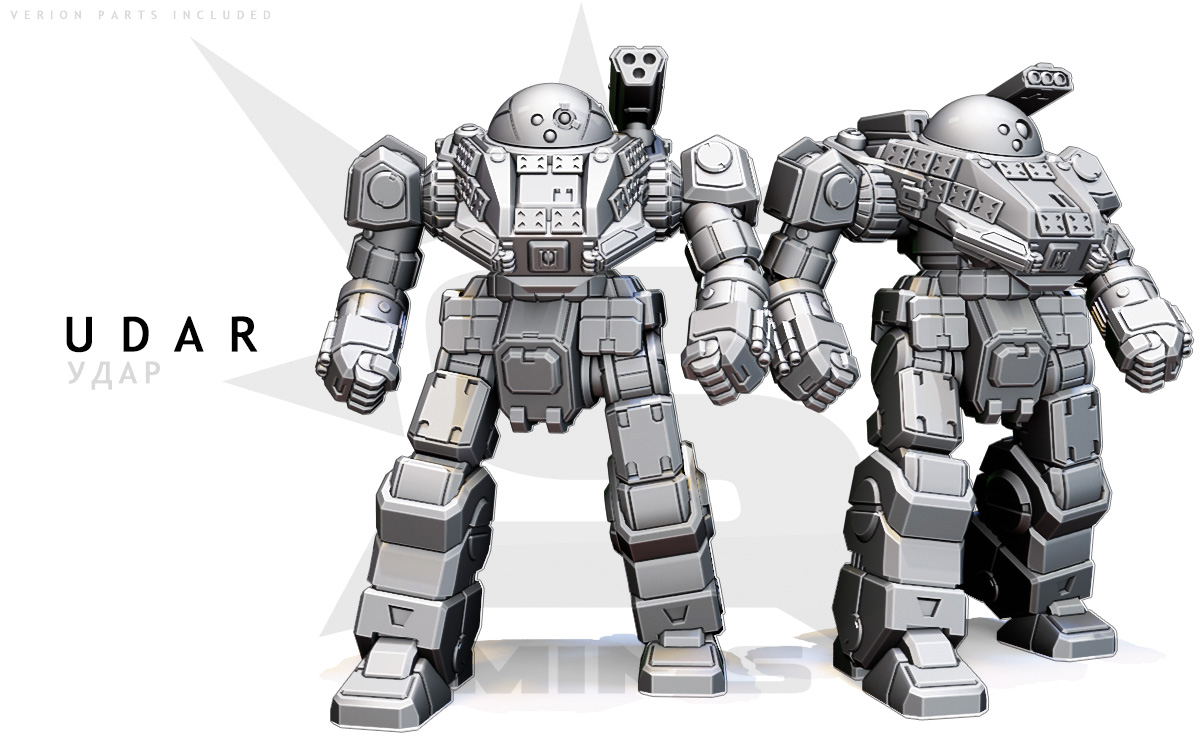 Russian design and durability come along with additional armaments that support typical hardbot modular weaponry. Geroy is fully compatible with the Hammer & Anvil Hardbot System, giving a wide spectrum of available weapons. This version is equipped with a Gatling autocannon.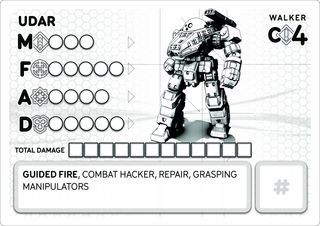 The card image is prepared to be printed on a standard printer.
Image size is 3,5″ x 2,5″ / 89mm x 63mm (600DPI) when printed in 1:1 scale.