Description
Spartan Mk.I is a a-grav medium tank, a perfect solution for your military forces operating in low gravity or difficult terrain.
Models based on Markus Schüler's digital assets, converted, detailed, and optimized for production by Strato Minis Studio.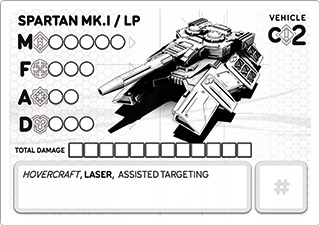 The card image is prepared to be printed on a standard printer.
Image size is 3,5″ x 2,5″ / 89mm x 63mm (600DPI) when printed in 1:1 scale.