Description
Heavy and unstoppable war stomper equipped with really large cannons. You don't want to get in its way or you will be crushed.
This one was our first Hardbot in 6mm scale, made from scratch from a 3D model to resin cast. Designed by Strato Minis Studio.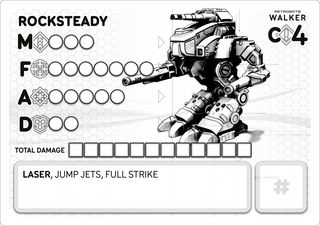 The card image is prepared to be printed on a standard printer.
Image size is 3,5″ x 2,5″ / 89mm x 63mm (600DPI) when printed in 1:1 scale.