Description
Ricochet hardbot is fully compatible with weapons of the H&A Hardbot System, giving it a broad spectrum of available weapons.
The model is based partially on Stephane Chasseloup's digital assets, converted, detailed and optimized for production by Strato Minis Studio.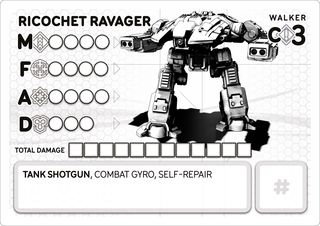 The card image is prepared to be printed on a standard printer.
Image size is 3,5″ x 2,5″ / 89mm x 63mm (600DPI) when printed in 1:1 scale.