Description
Aircranes are the type of units that do work at starports but also are sometimes essential on the battlefield. If you are looking for a unit to cover the transportation job, R41 Aircrane is here for you.
This set comes with a standard-issue container, which is a separate model and may be replaced.
The model is based on the original design by Stéphane Chasseloup.
Converted, detailed and optimized for production by Strato Minis Studio.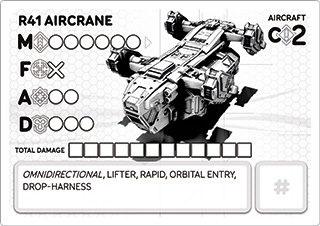 The card image is prepared to be printed on a standard printer.
Image size is 3,5″ x 2,5″ / 89mm x 63mm (600DPI) when printed in 1:1 scale.