Description
Jiuweihu Corporation offers a wide range of armoured vehicles, and Kuángnù is a perfect solution for a demanding commander. This APC is a very reliable unit and comes in many configurations.
The model is based on the original design by Stéphane Chasseloup.
Converted, detailed and optimized for production by Strato Minis Studio.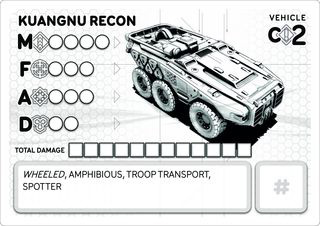 The card image is prepared to be printed on a standard printer.
Image size is 3,5″ x 2,5″ / 89mm x 63mm (600DPI) when printed in 1:1 scale.