Description
The D7 Drones are the latest in a new generation of drone warrior, using the latest "floater" antigravitics to confer exception agility, rapidity, and resilience. Three types of autonomous flying drones including armed to teeth Eliminator, deep battlefield lookout Scout and close defence Defender drone.
This set includes 12 drones, 4 of each type.
Models are based on the original design by Stéphane Chasseloup.
Converted, detailed and optimized for production by Strato Minis Studio.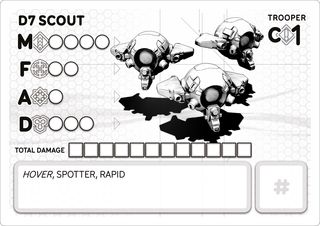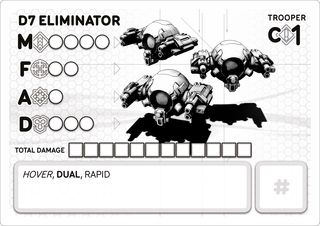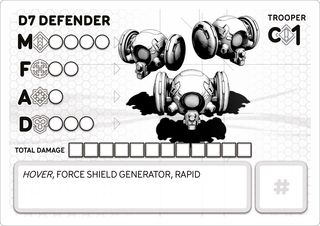 The card image is prepared to be printed on a standard printer.
Image size is 3,5″ x 2,5″ / 89mm x 63mm (600DPI) when printed in 1:1 scale.