Description
Old but reliable and sturdy, ready to whoop enemies' asses! This shiny stomper, based on Bishop Steiner's drawings, consists of six parts and has an additional, optional left arm.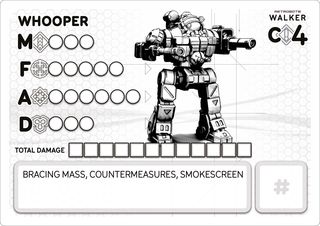 The card image is prepared to be printed on a standard printer.
Image size is 3,5″ x 2,5″ / 89mm x 63mm (600DPI) when printed in 1:1 scale.