Description
There is the only one to lead an army, the only one who makes enemies tremble. This is the true Warlord, carrying enormous plasma cannon, a pack of energy projectors and a handful set of missiles.
Based on Bishop Steiner's design. The miniature is being sold unassembled and unpainted.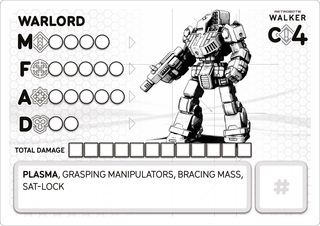 The card image is prepared to be printed on a standard printer.
Image size is 3,5″ x 2,5″ / 89mm x 63mm (600DPI) when printed in 1:1 scale.