Description
Welcome to Exor Panzer Corporation contract bidding team! This Starter Detachment Set will allow you to take control over Class 20 unit on the battlefield during Hardwar times.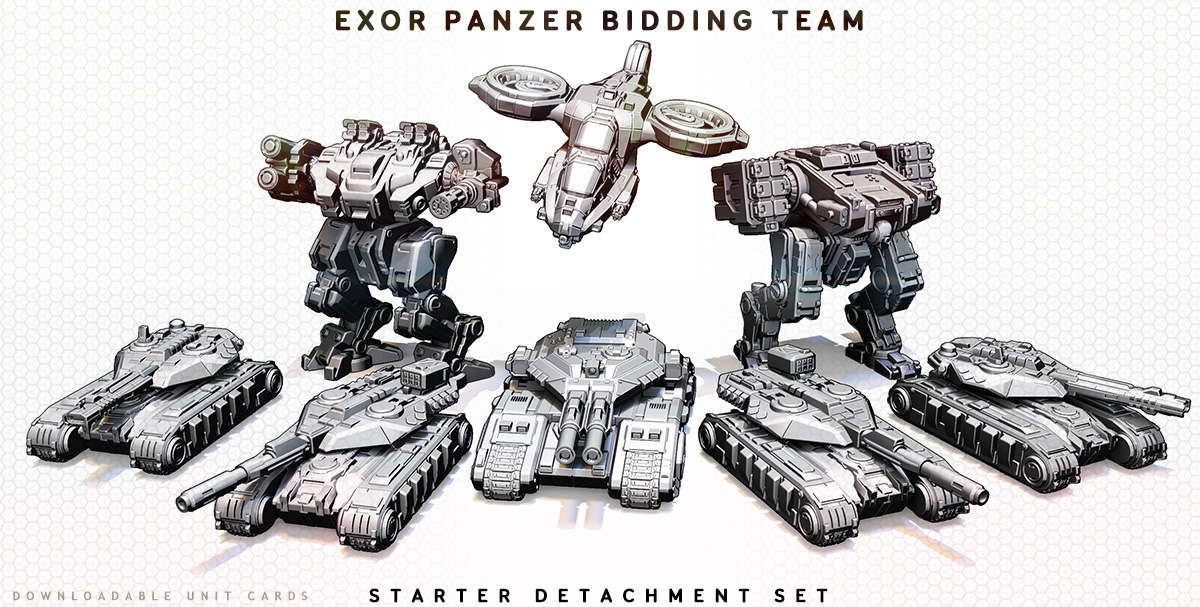 This set includes:
1x Warlock
1x Ranger
2x Gremlin
2x Eudoros
1x Claymore
1x Mauser Assault


Cards compilation image is prepared to be printed on a standard printer.
Image size is Letter (600DPI) when printed in 1:1 scale.