Description
This heavy death bringer line was designed as a support unit, carrying long-range weapons, but you may find these hardbots charging the enemy forces in battles. Perun is heavily armored and has a really powerful and versatile set of energy projectors and missile launchers.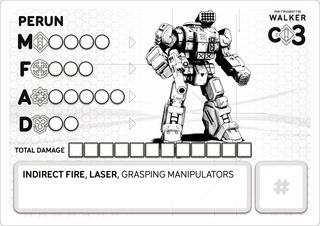 The card image is prepared to be printed on a standard printer.
Image size is 3,5″ x 2,5″ / 89mm x 63mm (600DPI) when printed in 1:1 scale.