Description
Thanks to vector engines and additional hover-boosters, Mantis type tanks make an excellent and swift solution to the battlefield. This version is a Battle Tank equipped with Autocannon.
Models based on Stephane Chasseloup's digital assets, converted, detailed, and optimized for production by Strato Minis Studio.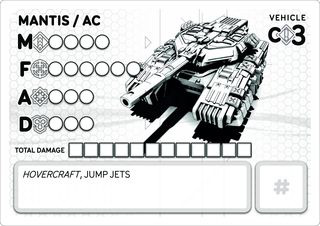 The card image is prepared to be printed on a standard printer.
Image size is 3,5″ x 2,5″ / 89mm x 63mm (600DPI) when printed in 1:1 scale.