Description
Hound Recon Vehicle is a fast and agile raider dedicated to quick scouting missions. Equipped with a light laser turret, this unit may not be the best solution for direct attacks but this armament fits defensive purposes.
Model is based on Stephane Chasseloup's digital assets, converted, detailed and optimized for production by Strato Minis Studio.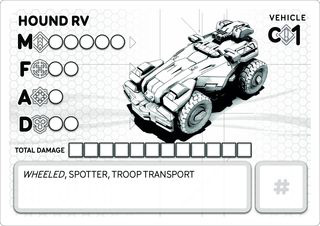 The card image is prepared to be printed on a standard printer.
Image size is 3,5″ x 2,5″ / 89mm x 63mm (600DPI) when printed in 1:1 scale.