Description
Models are scaled to fit 1:285 (6mm) scale wargaming miniatures, but as virtual 3D models, they may be scaled up to fit other ranges like 15mm or even 28mm.
This pack contains 20 Hardwar City elements. 8 buildings (including one free),  3 ground-level terraces, 3 top-level terraces, 2 bridges, 2 ramps, and 2 landing platforms.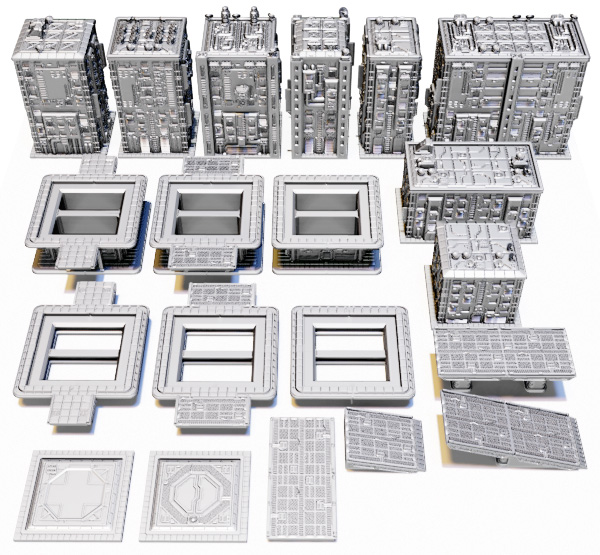 Buildings, terraces and bridges may be used to create multilevel constructions.