Description
This aero-speeders were designed to take part in Speedstream championships, but can be easily equipped with real weapons to stand even against real 'yagers.
Designed by Strato Minis Studio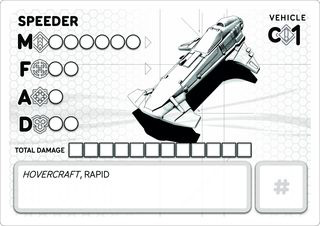 The card image is prepared to be printed on a standard printer.
Image size is 3,5″ x 2,5″ / 89mm x 63mm (600DPI) when printed in 1:1 scale.
While speeders are manufactured in different designs they share the same statistics.